COOKING CLASSES
I have been teaching cooking classes since 1997. My classes cater to both beginner and advanced levels of cooking. The curriculum is flexible and designed to meet the needs of my students. Some of the basics include building your pantry, learning knife skills, food preparation techniques and shortcuts... More
Anna Gershenson is a professional cook, recipe developer and tester, culinary and healthy-eating educator and a television personality. She has run a successful catering business since 1980, and has coined her own style of cooking which focuses on creating delicious meals using seasonal ingredients and healthy preparations.
Anna has developed a strong connection with the local farms in the Berkshires, where she lives, and where she hosts The Natural Cook with Anna Gershenson on Pittsfield Community Television. Anna often features local chefs and farmers on her show.
Her recipes have been published in the Boston Globe and on Food52, and her now-famous kreplach were prominently featured in New York Magazine and as part of Jewish Food Society's Schmaltzy story-telling event.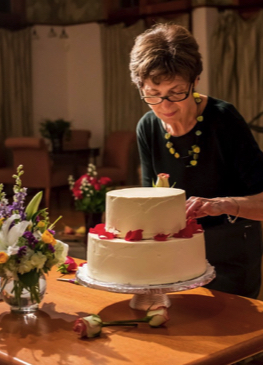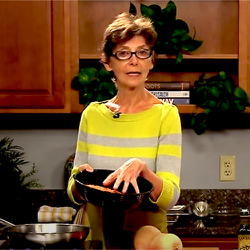 THE NATURAL COOK WITH ANNA GERSHENSON
I started producing and hosting my award-winning cooking show in 2016 on local community television. My episodes are in the format of cooking classes where you can follow my instructions and prepare the featured menu with me... More
RECIPES
I have been testing and developing recipes for many years, for publications such as the Wall Street Journal, Food52, the archive of The Jewish Food Society, and books including Festivus for the Rest of Us, The 100 Most Jewish Foods and Il Buco: Stories and Recipes... More